For over a decade our founder and Vice President, Douglas Karr has been recognized as a leading voice on search engine optimization. He's helped some of the largest organizations, including GoDaddy, Chase, and Angie, to develop execute strategies for brands to achieve:
International SEO
Multi-language SEO
National SEO
Ecommerce SEO
Mobile SEO
YouTube Optimization
Local SEO
Multi-Location SEO
This work has involved complex forensics, removing site penalties, developing datasets for editorial teams, providing training, and integrating the appropriate measurement toolsets to turn the tide.
SEMRUSH CERTIFIED AGENCY PARTNER
We're proud to announce that we've passed our certifications and been accepted as an authorized partner for Semrush, a leading search engine optimization platform in the industry. 
The acceptance required two certifications, the Semrush for Digital Agencies Certification as well as the Semrush SEO Toolkit Exam. The combination of the two certifications ensures proficiency at managing a client in Semrush software as well as a thorough understanding of the platform.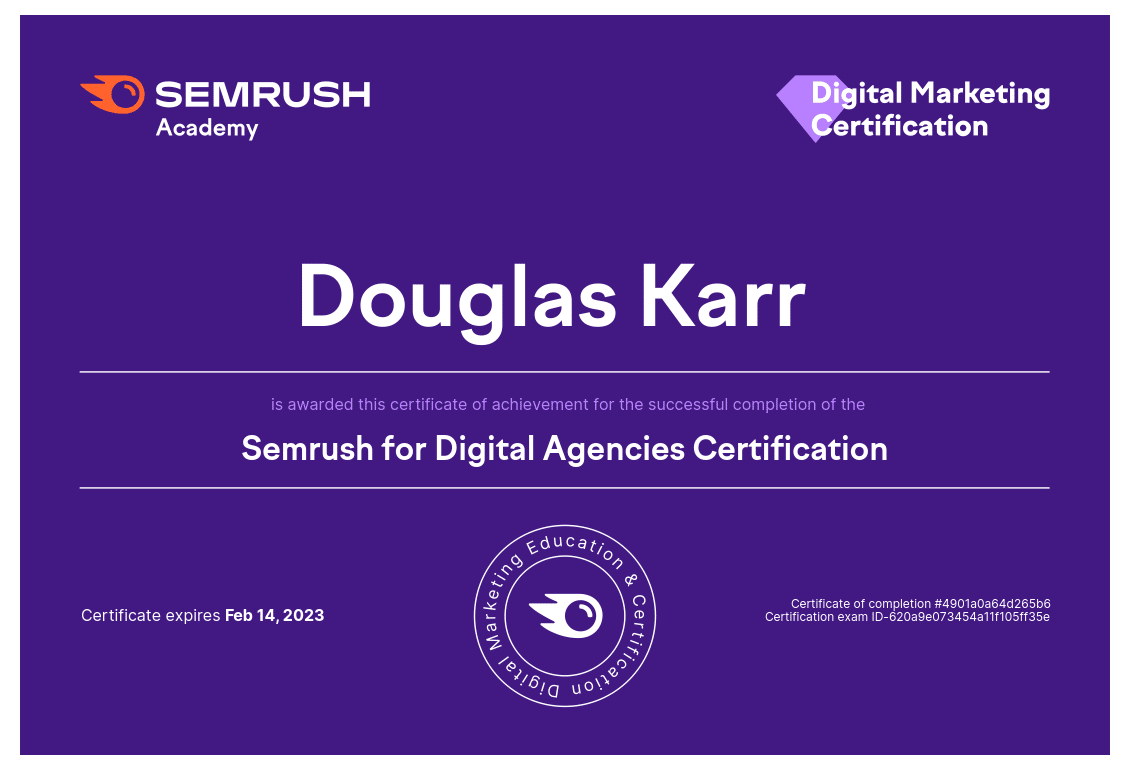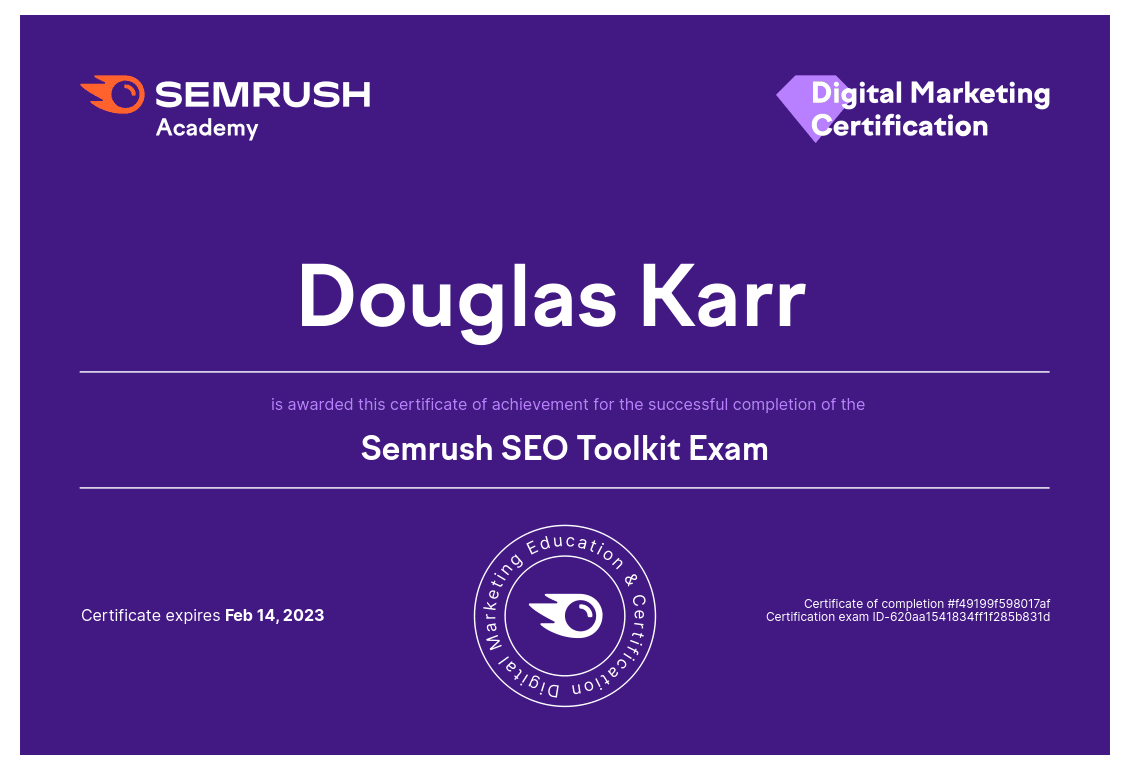 While we do have a few clients that we strictly have ongoing search engine optimization relationships with, organic search optimization is a focus of all of our clients' marketing engagements. 
Along with Semrush, we have proficiencies at:
Google Business
Google Search Console
Bing Webmasters
Google Analytics
Google Tag Manager
Google Data Studio
Google Optimize
Google Merchandise Store
We do have partners that work with us on the paid advertising side of search, but do not offer those services internally.
If you have organic search visibility challenges, give us a call and we'll see if we can assist. We can provide audits, strategy roadmaps, internal training, site development, site optimization, and content strategies (including video) for your organization.