In Indianapolis, Chris Baggott is a well-respected entrepreneur who helped found ExactTarget (purchased by Salesforce Marketing Cloud) and Compendium (purchased by Oracle). Chris' passion is regenerative farming and he has a beautiful farm outside Indianapolis, Tyner Pond Farm.
Tyner Pond Farm utilizes environmentally sound practices like rotational grazing and innovative, highly effective, yet simple equipment, such as mobile poultry shelters to produce all-natural, grass-fed beef, and pasture raised pork, chicken, turkey and eggs.
When the pandemic struck, the demand for home delivery of his products skyrocketed and he required technology assistance with his Shopify instance to:
Optimize the store so his customers could easily find and purchase the items they wanted.
Integrate the store with Zapiet to offer both store pickup and home delivery, along with implementing route optimization software.
Communicate effectively with customers on when products were in stock, out of stock, or on sale.
Our team redeveloped large portions of the site to accomodate the changes, we integrated Klaviyo for shopping cart abandonment, stock notifications, browse abandonment, and other marketing communications.
We even built out a product photography scene where we ordered actual product and put all new photos on the site of their amazong products:
The most work was done around their store pickup and delivery efforts. As local executive orders adjusted, the store pickup was continuously enabled or disabled, so we developed thier delivery and pickup integration to be far easier to modify. We also enabled a zip code lookup to the site to ensure any perspective customers could easily validate the delivery of their products.
We didn't stop there, either. We even configured local receipt printers and tablets for retail purchases at their store!
We worked day and night to help the small team at Tyner Pond Farm with all their technology and marketing challenges and we continue to support Chris and Amber today.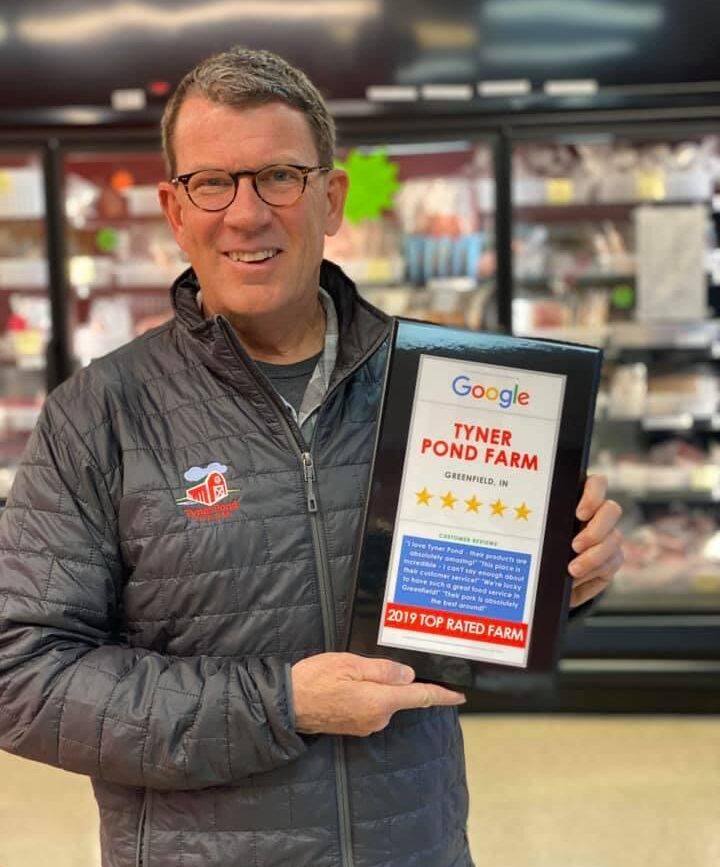 For more than 20 years, Doug has been my "go to" guy for technology web and software work for our businesses.  He's smart and resourceful and always has creative solutions when things seem impossible.
I really admire how he keeps himself up to date with all the current tools and implements solutions that are at the same time sophisticated while still being usable for people like me and my team.
Having been in this business for 30 years, I can't think of anyone I would recommend ahead of Doug.
Chris Baggott, CEO of Tyner Pond Farm